I thought I better start logging what I'm actually purchasing so I can hopefully keep on top of it and not loose things to storage.
Just recieved this fella in the post today, he's been a want of mine for a long time ever since I saw him in my friends older brothers room when I was around 11.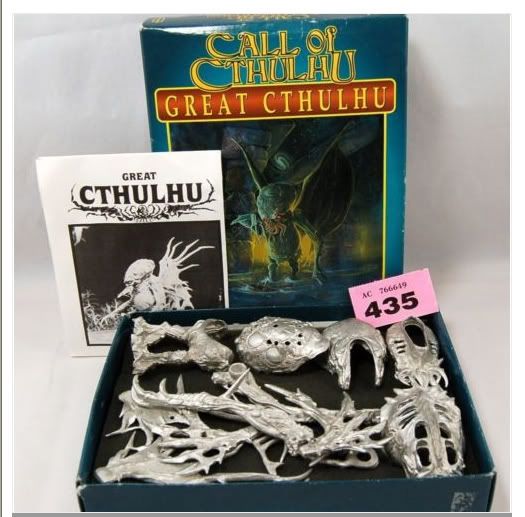 I love the instructions that came with the figure:
"Congratulations you have obtained a miniature representation of the mighty Cthulhu himself. Your heirs will probably never know what became of you but they will find this monstrous artifact amoung your pitiful remains."